MULTIPROMO s.a.s.
Your Ideas our opportunity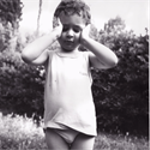 Your ideas are for us an opportunity to acquire new knowledge and to implement new solutions on the basis of a well-defined project. The music industry no longer allows for improvisation, thus every project is carefully planned and thought out in collaboration with our customers. We are an independent music label, but we are in contact with some among the best producers and major labels worldwide.
Do not hesitate to contact us, we will be happy to listen to all your proposals and ideas!

History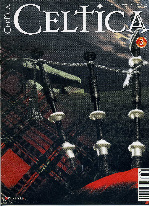 We started our activity in 1992, by taking part in the national musical event "Cantagiro." In subsequent years we proudly issued prestigious CD releases such as, among others, "De Pookan" - which was also featured in "Celtica" magazine.
Our label is well known both in Italy and abroad thanks to our direct store distribution.
Some of our releases have become "cult" and collection items such as "Endosymbiosi" by Urbanfunk.

we are currently moving all releases onto major digital distribution sites.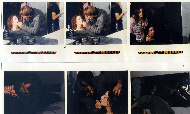 EXCLUSIVE ACOUSTIC RECORDING ENVIRONMENT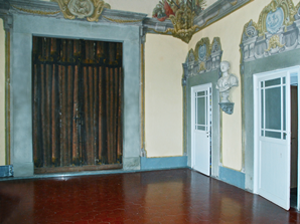 The

Villa Rondinelli Studios

offer a unique space lending itself to versatile solutions both as recording studio and as performance space, thanks to its performing and controllable acoustics. Differently from common recording studios, its vast surface and the high ceilings of our recording room can accommodate up to 15 musicians or performers, thus prefect for small classical ensembles or choirs of small to medium dimensions, but also for all other typologies of recording.
Moreover, the suggestive architecture and décor make it an ideal location for performances and small shows. Located at

Villa Rondinelli Vitelli

, a Renaissance Medici villa dating back to the XVI Century and boasting a panoramic view over the Fiesole hills overlooking Florence.

The studio includes an equipped room consisting of an antique ballroom measuring 60 sqm and featuring 6 mt.-high vaulted ceilings, characterized by full and warm and wrapping acoustics, and of a recording and mixing control room used recently by Maggio Musicale Fiorentino musicians


Speakerage, subtitles, voice over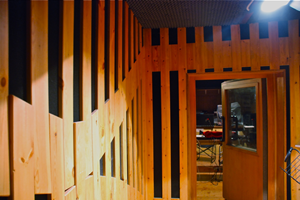 We translatetexts in all language combinations
We provide voice over experts to fit both standard textual interpretations and customized services for advertising
Our client list includes many known brands such as Ciquita.

our MILESTONEs
1992 - Cantagiro - RAI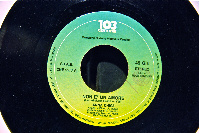 The title of the song taking part in the competition was "NON E' UN AMORE- by Anna Chigi". The song was quite successful and it was featured into RAI's program.
De Pookan

This CD - De Pookan was a milestone for our label as we can proudly state that it was able to bring Celtic music in Italy. See the Celtica review of this CD on the left column..
Omaggio a Giacomo Puccini

This CD is still very required for the new songs it contains. This was our first digital sale record distributed by Orchard, together with direct in-store distribution.
Firenze Viola

This CD with Hymn Florence's soccer team "AC Fiorentina" is sung by the great Mario Ciuffi (who died on February 18th, 2013), the team's all times fan who loved Fiorentina with all his hart. We had the privilege of recording his voice. Thanks Mario Ciuffi!!
Profondo Canto e Luce

This CD is the latest release on our Digital Pack. The sound of the harp tuned to 432 Hz - the "LA of Verdi" – pervades this beautiful record, recorded live at the Rondinelli Studios and in the Church of San Marco in Florence. We would like to thank the Beato Angelico Association and the soprano Manuela Mattioli, who sang both in Italy and in Japan. This CD is available on Amazon.com